Connecting at Minerals North
June 5, 2023
Artemis Gold was proud to be one of the sponsors for the Minerals North 2023 Conference held in Quesnel last week.
Members of our Community and Indigenous Relations team and our Business Development team enjoyed connecting with community members, businesses and colleagues in B.C.'s mineral sector and providing an update on the Blackwater Mine.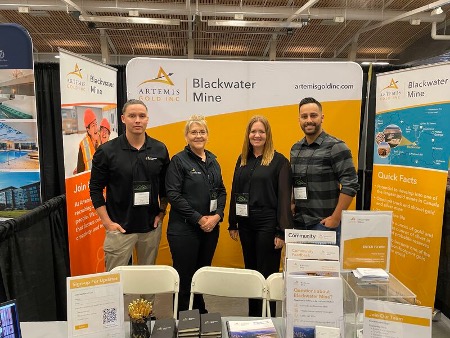 Damien Ketlo, Indigenous Relations Liaison, Val Erickson, Community Relations Manager, Melissa Barcellos, Regional Business Opportunity Manager, and Sandro Bravo, Regional Business Opportunity Coordinator, meet with conference attendees at the Artemis Blackwater Mine booth at Minerals North.